Editor"s note: China has seen tremendous changes nationwide, from economic growth to environmental protection, from social improvement to cultural progress. In this series, China Daily maps the changes and tells the stories of the people who lived through them.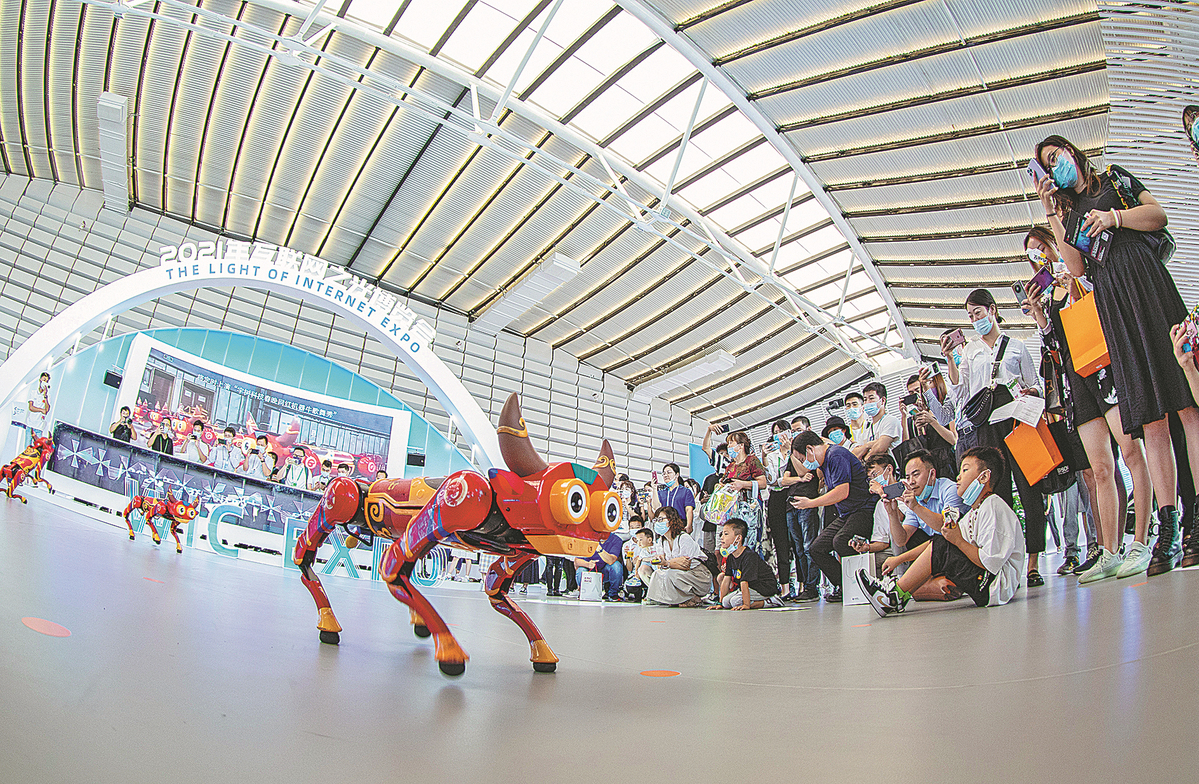 As a national pioneer of the digital economy, province eyes innovation to boost growth
Zhejiang's economy has maintained strong high-quality development over the past five years, particularly its digital economy, and the province's inhabitants are reaping its rewards in terms of an improved environment and rising disposable incomes, especially in rural areas.
According to an announcement at the province's Digital Economy High-Quality Development Conference on July 13, the digital economy accounted for 48.6 percent of Zhejiang's GDP last year, an increase of 10 percent since 2017.
It was valued at 3.6 trillion yuan ($532.4 billion) last year, ranking fourth in the country. Meanwhile, the province's industrial digitalization index ranked first nationally according to the Digital China Development Report (2020).
Currently, research and development accounts for 7.3 percent of the added value, and there are now more than 11,000 high-tech companies engaged in the province's digital economy. National laboratories and large scientific installations based there have made a number of breakthroughs including achievements such as brain-like computing chips and Apsara operating system.
According to Wang Yiming, former deputy director of the Development Research Center at the State Council, "saving costs and improving efficiency are the core issues in the high-quality development of the digital economy, and technological innovation is key."